About All City Plumbing, LLC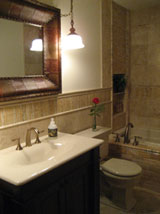 All City Plumbing, LLC is owned and operated by Bret Hepola. Bret is a Master Plumber with over 20 years of experience who has worked in homes throughout the Twin Cities metro area. He specializes in working with architects, contractors and homeowners on planning and installing plumbing systems and fixtures that maximize efficiency, add value and appeal to the home.
All City Plumbing builds a relationship with the customers we serve. We follow up with our customers and support the systems we install. We want all of our customers to have peace of mind knowing that we will be there if needed, and will make sure the work we do is done right and is trouble-free.
All City Plumbing is licensed, bonded and insured, and offers residential plumbing services for remodeling projects, as well as service and installation for plumbing systems and fixtures.
Our professional plumbers are courteous, arrive on time as scheduled and are respectful of your home. We offer competitive prices and are committed to providing outstanding service.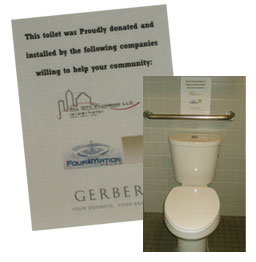 We believe in building relationships with our customers and the communities we serve. We participate in community events and donate services and fixtures to community organizations. If your non-profit organization is in need of plumbing services, please contact us for information.