All City Plumbing Services
All City Plumbing provides installation and service for:
Water heaters
Water Softeners
Iron Filters
Tankless Water Heaters
RO Systems
Gas Piping
Sump Pumps
Battery Backup Sump Pumps
Garbage Disposals
Instant Hot Water Systems
Backflow Prevention
In-Floor Heat
RPZ Testing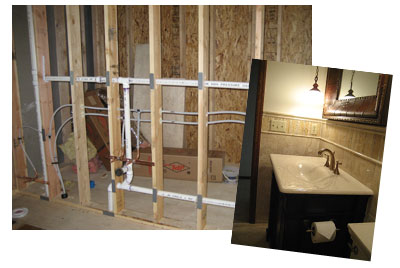 We install complete plumbing systems and fixtures for your new home, remodeling project or upgrade, and we repair fixtures and systems with reliable, affordable service.
Contact us today to set up an evaluation, estimate or to schedule a service.
"We appreciate your business, we don't expect it."
Our clients say...
"Thanks again for your honest service. "
- Julia